It's easy to find—and sell—Trex® at Lowe's
Trex makes it easy for you to work with customers. Reference the tools below to guide them to an informed decision, and take our quiz to become a TrexPert.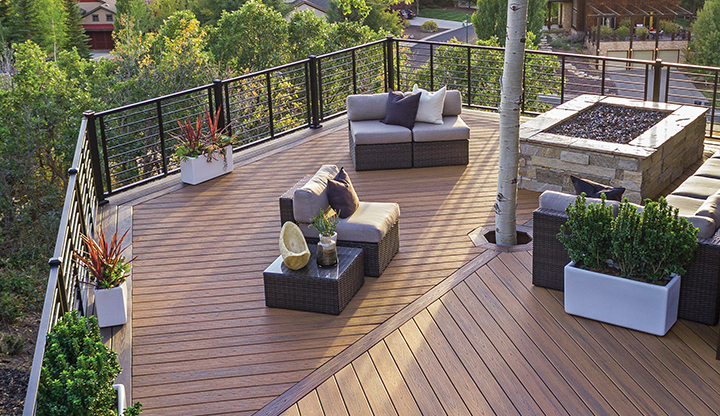 EDUCATE YOUR CUSTOMER
Lasting beauty. Incredible durability. Low maintenance. It's no wonder why Trex is in a league of its own.
---
Does your customer need an item not found in-aisle? You can order it here.
---
Use this tool to compare the price, color, maintenance cost and durability of Trex's different decking lines.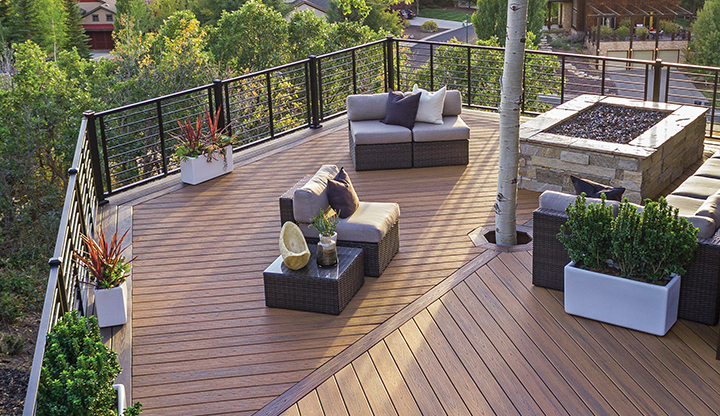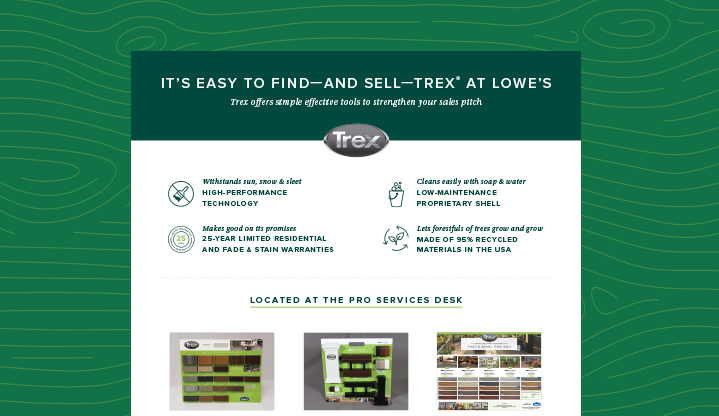 IN-STORE RESOURCES
Help your customer estimate the materials needed for their Trex deck.
---
Educate your customer with Trex's full range of decking colors and order the products they need directly to your store with the Decking and Railing catalog.
---
Trex resources can typically be found in two places—in-aisle and at the Pro Desk.
Need more assistance?
Contact your local Trex Territory Account Representative (TAR) for assistance on how to best service your customer.
Not sure who your TAR is? Need a specific answer regarding Trex products? Reach out to us here.